"I Think We Need a Bigger Board"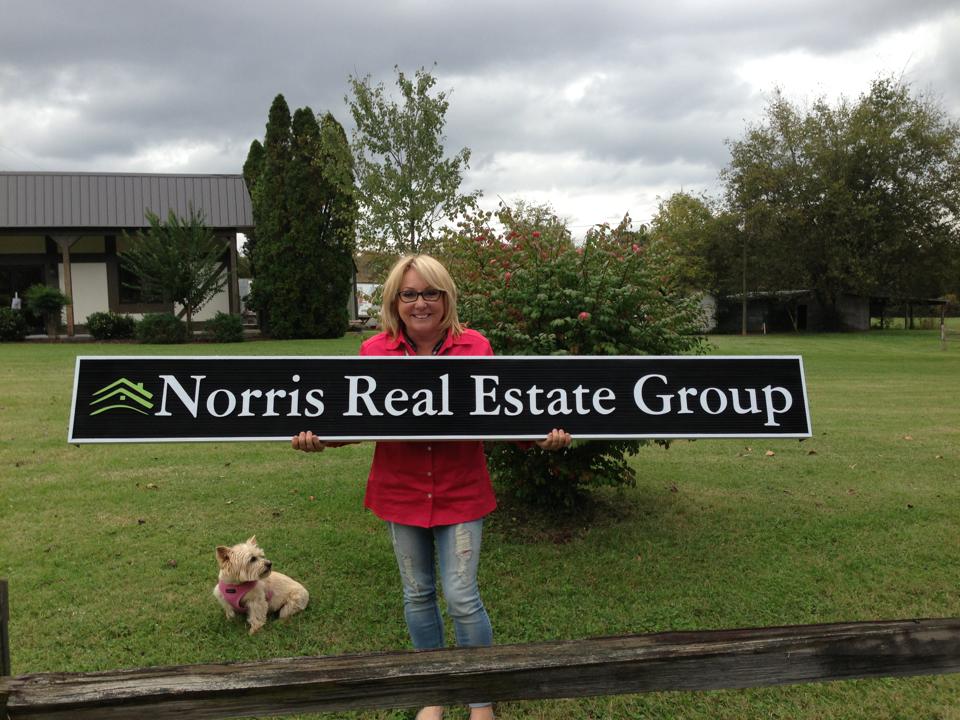 by Ken Leinart
In the 1980s Jackie DesMarais lived in California and wanted to buy a condo.
Her choice of real estate agent at that time would impact the Anderson County real estate market some 30 years later.
"I had a dishonest experience," DesMarais says of her condo purchasing experience. "I decided that wasn't going to happen again.
"I was going to be an honest real estate person."
Yeah, 26 years later honesty and integrity — DesMarais started selling real estate in 1990 — are still at the forefront for DesMarais.
She started Norris Real Estate Group about 18 months ago — and whether it's because honesty and integrity are a real philosophy for her agency, or because of her expertise and the people she has brought on board — Norris Real Estate Group has taken off.
She says she never planned to "bring people on board," but now there are eight brokers with Norris Real Estate Group.
A certain type of person seems to gravitate toward DesMarais.
"High energy," "enthusiastic," and "fun," are some of the words Office Manager Crystal Huskey uses to describe the brokers.
"We cheer each other on. There's no competition in the office," Huskey notes. "It's a good environment to work in."
DesMarais has noticed the office dynamics and the enthusiasm the staff has for their jobs, but still, the growth of Norris Real Estate Group has been … "I have been surprised by how much we've grown," she says.
As an example, she talks about the "big board."
"There's a board in our office with the properties in the works and Crystal updates them as we go along," she says. "One day she said, 'We need a bigger board.'"
One reason Norris Real Estate Group has taken off is the use of the Internet.
"Our people are very 'techy,'" DesMarais says. "They utilize the Internet. They utilize a lot of programs to help home buyers and sellers."
DesMarais has sold real estate in California, Colorado, Utah, and Tennessee and "land" is one of her specialties.
"I've owned and lived on farms and I know the value of a piece of property," she says.
She has also, she says, "counted pennies for a loaf of bread."
That's why she'll never advise anybody to buy over their budget.
"I don't want anyone to have to do that," she laughs.
"It's important to put people in the right home. If that's a first time buyer looking for a forever home, or if it's someone looking for a home they know they'll be selling in a year or two, it's important to match them with the right location."
DesMarais is also an interior design, and presentation of homes she lists are a key aspect of Norris Real Estate Group.
Norris Real Estate Group is located at 206 Cross Pike Road in Clinton. The phone number is (865) 494-5188, or find them on the Internet at www.norrisrealestategroup.com, or follow them on Facebook.
This story first appeared in the Clinton Courier.